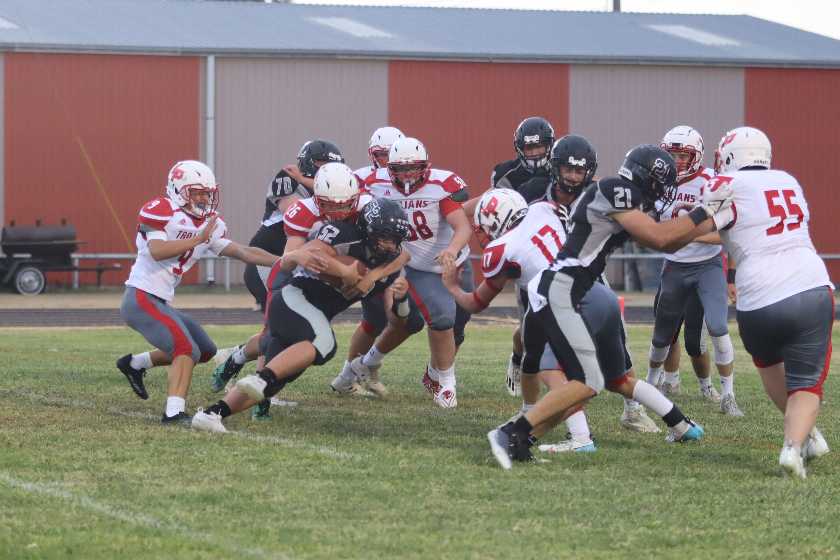 Image 1505 (Palco) - Taking down the rush, sophomore Carson Knipp makes a big defensive stop, one of his 9 tackles on the night. Buster States (#9), Tye West (#58), Mayson Vahling (#17) and Hayden Gottstine (#55) converge on the play.
It was a tough night for the Trojans as they took the 52-6 loss from Lakeside on Friday, Sept. 15.
The Trojans struggled offensively and couldn't keep up with the speed of the Knights' running game.
Sophomore Carson Knipp led the Trojans with 29 rushing yards and junior Kaden Graham caught 4 passes for 24 yards and a touchdown. Knipp also led defensively with 9 tackles on the night.
Next action for the Trojans will be at Kensington on Friday, Sept. 22.
Logan-Palco High School Varsity Football Stories: (2)