Griffin McKinney rushes for 306 yards during Northern Valley Middle School game against Logan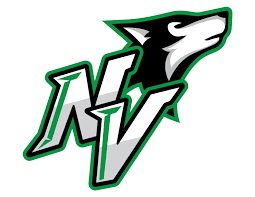 The Northern Valley Jr. High football team put up a fight, but lost to a good Logan/Palco team 90-44 in Logan on Sept. 14.
The Huskies kept the game close early, tied 22-22 at the end of the first quarter and only down two points late in the second quarter. Logan/Palco scored two late touchdowns in the second quarter to take a 16 point halftime lead.
The Huskies struggled tackling the whole game. 8 th grader Griffin McKinney gave great effort the entire game.
Griffin rushed for 306 yards and scored 5 touchdowns. He also led the defense with 14 tackles. 306 yards rushing by McKinney is the second most ever by a Husky in one game.
Northern Valley will host the Golden Plains Bulldogs in Long Island next Thursday, Sept. 21.