Logan Junior High Volleyball and Football earn a clean sweep in competition against Northern Valley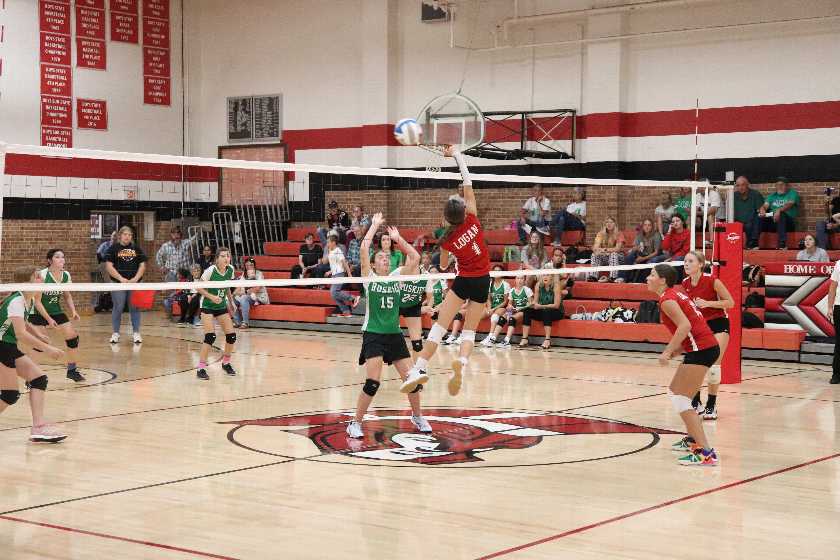 Hitting over the defense, eighth grader Hope Couse scores the kill for the Trojans. (Photo by Gavin Gottschalk)
Northern Valley ventured to Logan country on Thursday, Sept. 14 and went home empty-handed as the junior high Trojans scored a clean sweep of the evening.
The A-team volleyball girls took the court at 4:00 and picked up their second win of the season 25-11, 25-14. The B-team followed with a two-set win 25-16, 25-15, and the C-team scored 25-13 in one set.
The Lady Trojans could attribute part of their success to their incredible serving at all levels.
After suffering a 48-26 loss to the Huskies last year, the Trojans were ready to play and ran up a 90-44 score for the big win against their rivals. The game ended early in the 4th quarter by the 45-point ruling.