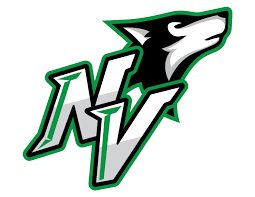 Coach Lowry's Comments –
The Northern Valley Junior High girls traveled to Grinnell to take on the Thunderhawks. This was our first road trip of the season and the nerves were intense. The A-team girl's game was a defensive battle keeping the score pretty low in the first half. As the game progressed our girls picked up their hustle and their intensity but continued to struggle with their defensive pressure. We did find more opportunities to get to the basket but a couple of last-minute errors put us behind taking our second loss of the season.
Statistical Leaders: Haedyn Cox led the team with 8 points, 9 rebounds followed by Rene' Horacek with 7 points, 4 rebounds.

Assistant Coach McKinney's Comments –
The B-team girls struggled to find any groove against the Thunderhawks immense pressure. We just couldn't fight through the pressure to get to the basket. This was their second loss of the season but are learning more each
week as the season progresses.
Northern Valley Jr. High Girls Varsity Stories: (5)